Home

/

Firewood Saw Bench
SAWQUIP™ FIREWOOD SAW BENCH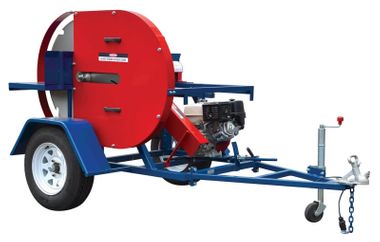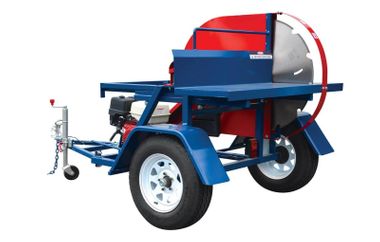 Reliable, quick and strong: the SAWQUIP Firewood Saw Bench is perfect for the farm, handyman or light industrial use. Designed to be easily towed behind any vehicle, it is ideal for docking firewood at any site, removing the need to cart heavy logs long distances. It's smooth and quick operation allows for high production of cut firewood, giving a significant time saving compared to traditional firewood cutting equipment such as chainsaws.
FOR PRICING AND OPTIONS, PLEASE SEE OUR

PRICING PAGE
KEY FEATURES
Applications:
Excellent for docking dry, hard timber to length for firewood. Suitable for both hardwood & softwood timbers.

Performs well in both Green and Dry timber

Excellent performance when cutting dirty, old or rotten timbers (when compared to chainsaws)

Excellent performance when cutting burnt and charred logs and timbers, with minimal impact on blade life & performance

Can be used for logs, sleepers, branches, sticks & any such timber required to be docked to length.
KEY SAFETY FEATURES:
The SAWQUIP Saw Bench is one of the safest firewood bench saws on the market, incorporating several key design features to ensure it is simple and easy to operate. These features include:
| | | | |
| --- | --- | --- | --- |
| | | | |
| Roll Top Bench with auto return | Main Blade Guard | Operator Rear Blade Guard | |
| | | | |
| Safety belt tightening mechanism | Shaft & Belt Guard | | |
OPTIONAL EXTRAS:
REGISTRATION PACK
Some states of Australia require that all road trailers must be registered. Bendigo Saw Sharpening offers an optional Registration Pack Upgrade which complies with Australian Small Trailer Manufacture Standards VS01.
ELECTRIC START
Electric Start Motors are a great option for easy starting on cold winter mornings. The optional Electric Start upgrade comes as an extra unit fitted to the Motor; if you would like this option please inform us at time of order.
Please Note: Battery not included.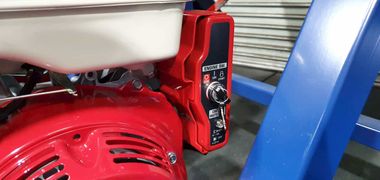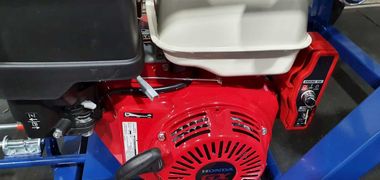 MODELS AVAILABLE: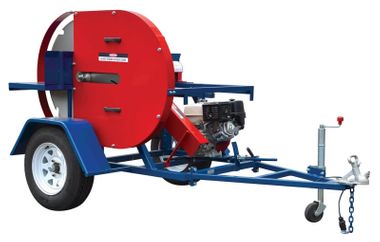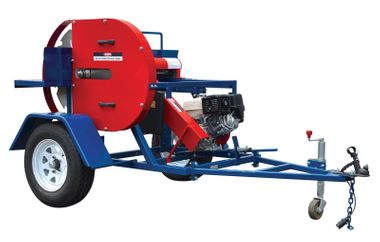 Large Blade Saw Bench (SBS36) Medium Blade Saw Bench (SBS30)
900mm Blade with 355mm Cut, Honda Engine 750mm Blade with 280mm Cut, Honda Engine
TECHNICAL DETAILS
Firewood Docking Machine Specifications:
| Model | SBS36 | SBS30 |
| --- | --- | --- |
| Blade Size | 900mm | 750mm |
| Maximum Log Cutting Size | 355mm | 280mm |
| Motor | Honda Engine | Honda Engine |
| Bench Dimensions | 1500 x 430mm | 1500 x 350mm |
| Overall Dimensions (H,L,W) | 1500 x 2960 x 1640 | 1425 x 2810 x 1640 |
FOR PRICING AND OPTIONS, PLEASE SEE OUR

PRICING PAGE