Home

/

Sharpening Services
SHARPENING & REPAIR SERVICES
Due to our unique skills and range of sharpening machines, we repair blades that others can't. We sharpen various cutters and small circular saws right up to the largest 6 ft sawmill and firewood processing blades.
Here are just a few examples of the advanced technologies and specialist sharpening services offered by Bendigo Saw Sharpening: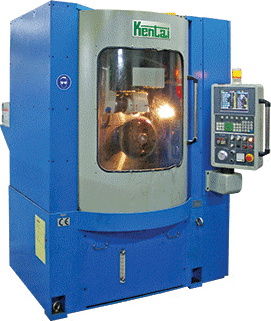 AT THE FOREFRONT OF ADVANCES IN SAW SHARPENING
At Bendigo Saw Sharpening our 4-axis CNC grinding machine for high speed steel circular saw blades means better results.
Satisfied customers have experienced:
• increased blade life
• reduced tooth loss
• smoother cutting
• prompt service.
TUNGSTEN CARBIDE TIPPED (TCT) CIRCULAR SAW SHARPENING
New equipment with CNC and PLC controlled technology will ensure Bendigo Saw Sharpening maintains a strong reputation for excellence in saw blade sharpening for the cabinet making and building industries.
Two fully automatic TCT circular saw blade grinding machines allow us to provide you with an "as new" consistent finish and even quicker return times.
Our ongoing commitment to quality improvements gives you peace of mind that you are always getting the best saw sharpening result possible.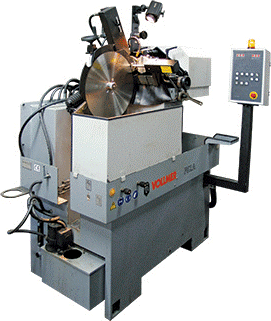 SAWMILL AND FIREWOOD PROCESSING SAW BLADE REPAIRS
Bendigo Saw Sharpening introduces the latest in grinding of carbide tipped saw blades. Experienced operators use high quality diamond wheels to hone saw tips to a precision ultra sharp finish.
This allows longer cutting intervals which saves time and money. Over the years Bendigo Saw Sharpening has built a reputation second to none for gullet grinding, re-tipping, and roll tensioning of circular saw blades.