Home

/

BANDSAW BLADE, Length - 1140mm, Width - 13mm
BANDSAW BLADE, Length - 1140mm, Width - 13mm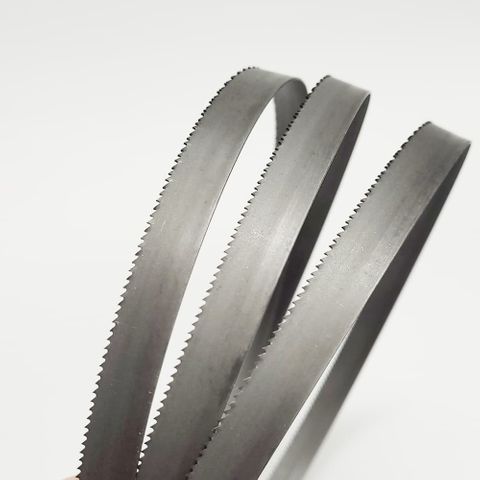 Description
These Cobalt M42 Bi-metal bandsaw blades are excellent for all mild steel
applications and extremely suitable for cutting hard to work materials such
as stainless monel, nickel, Inconel and titanium.

The alloys that are used in the cutting tips on these blades give you the highest
resistance to wear due to fractional heat, faster cutting speed, higher feed force
and longer life.

If the bandsaw length you require is not shown,
please contact us by email or phone to have your
custom bandsaw made to your specific length.